Christmas Jumper Day Friday 11th December 2020
We are raising money for Save The Children. A £1 donation to wear your Christmas Jumper this year will help children to have warm tummies with food, save lives through medicine and change their future by learning.
£1 could buy a hat and blanket
£6 could buy a face shield
£10 could buy antibiotics to help 5 children
£20 could buy a back to school kit
You don't have to buy a new jumper that you will only wear once. Grab an old boring sweater and make your own with tinsel, stickers and other decorations to make it sparkle and shine.
Christmas Dinner Wednesday 16th December
Lunch will take place in the children's classroom bubbles
Chicken with stuffing
pigs in blankets
Potatoes and Veg
Gravy
********
Christmas Biscuit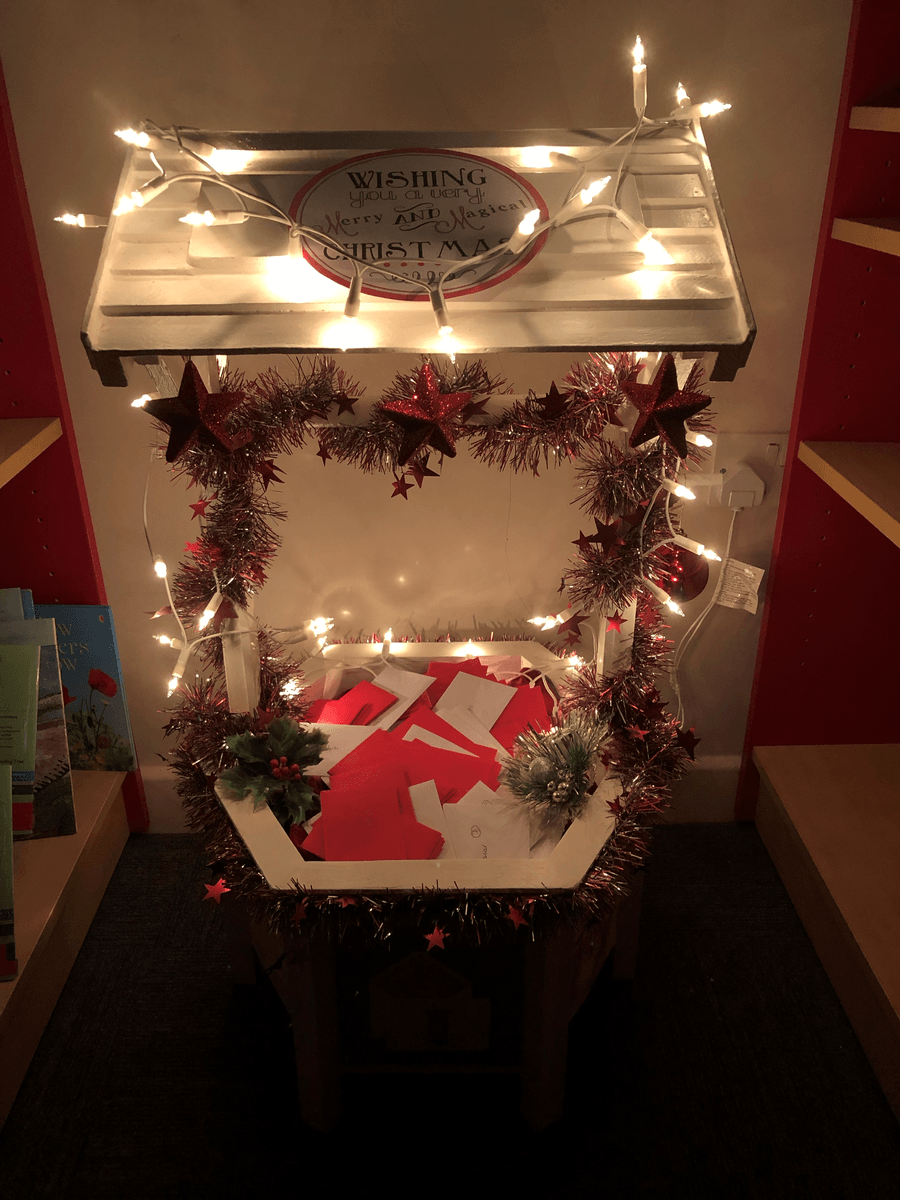 Christmas Cards
Our Christmas Wishing Well for Christmas cards will be in the school library from Monday 30th November. We ask that cards are brought into school and placed in the wishing well on a Monday only. We will then isolate the room due to the current situation before delivering the cards on a Friday.
Carol Singing
We hope to take some time out and walk a bubble of children up to Prospect House in the village. Due to social distancing we will be singing carols from the car park to the residents of the house to spread a little Christmas cheer. Date and time to be arranged.
A message from Rev Justine Smith
Christingle Wednesday 16th December - Virtual Event
Christingle celebrations are named after Christingles that are lit during the ceremony. Christingles are oranges wrapped in red tape, decorated with sweets, with a candle on the top.
The Orange - represents the world
The red ribbon - symbolises the love and blood of Christ
The sweets - represents all of God's creations
The lit candle - represents Jesus's light into the world, bringing hope to people living in darkness
The service which normally takes place in the village church will be virtual this year. We hope to upload videos and pictures for you to enjoy once we have recorded and the children have made their Christingles.
Christmas Party Thursday 17th December
The children will enjoy their Christmas party in their classroom bubbles. They will have snacks and juice along with singing, dancing and party games.
The children can wear their own party clothes to school on this day.
Angel Christmas Tree
The children and staff of the school would like to help our local community by bringing Christmas joy to families, couples and individuals who may be less fortunate than others or simply alone this Christmas. With this in mind we have decided to create an Angel Tree.
The Angel Tree will look like any other Christmas tree but instead of traditional ornaments the tree will be decorated with angel nametags. The nominations will be made by members of our local community who will provide us with a first name, age range and gender to display on the angel tag. There will also be charity angels where food donations would be welcome.
Members of the public are more than welcome to choose a tag and purchase a small gift which will then be distributed to the named person by the school.
If you wish to nominate please could all names be emailed by 30th November. We hope to have angels ready for 2nd December.
Nativity 2020
The school nativity will still be taking place this year but unfortunately due to the current situation this will be recorded and uploaded to the website. Mr Seymour is currently writing the story himself and we look forward to watching our little star performers. We hope to have the recording uploaded during the last week of term before we break for the Christmas holiday.